As a professional photographer, your website serves so many functions: It's the face of your business and brand, the first impression of you and your work, your virtual storefront, your portfolio, and your most important marketing tool. 
We see thousands of photography websites here at ProPhoto, but the best ones always have a few things in common. Whether you're just getting started building your site, or you want to improve your existing one, here are a few photography website best practices that will help make your little corner of the internet professional, user-friendly, and beautiful.
Design with clients in mind
Sure, your website is a reflection of you, your business, and your style, but it's for your clients and potential clients. That's why it's so important to design everything with them in mind, and to make it as easy as possible to navigate.
Clarity trumps creativity when it comes to naming menus. You don't want potential clients giving up and leaving your site because they couldn't find your pricing page, for example. So instead of naming it "Investment" and burying it in your FAQ section, keep it simple and easy-to-find by calling it "Pricing" and putting the link to it right on your homepage.
Stay focused
Photographers know all about the importance of focus when it comes to capturing a clear, memorable image. The same goes for your photography business website. As tempting as it is to include images that show all the different types of photography you've done in your career, it's likely to leave visitors overwhelmed and possibly even confused about what type of photography you specialize in. 
So, if you're primarily a wedding photographer but you also occasionally shoot food and sports on the side, don't clutter up your portfolio with pictures of fondue and football alongside first-dance photos. (Silly example, but you get the idea!) You want your specialty and style to be very obvious to visitors.
Less really is more
Attention spans are super short when people are browsing online. You only have a few seconds to catch the eye of a casual browser and make them want to linger. Your site is much more likely to do that if your homepage features a few, well-curated images that exemplify your style, vs. a giant wall of photos. 
On a related note, people visiting your site are likely shopping around and checking out several different photographers. They don't have hours to sift through hundreds of photographs–no matter how beautiful those photos may be. So do yourself and your clients a huge favor, by limiting the number of photos shown in your galleries. A good number to shoot for is about 20-30 photos per gallery. That's enough to give people a clear impression of your style and past work, without bombarding them them or becoming repetitive.
Show the best, save the rest
As people with a keen visual eye, photographers should have no problem choosing their strongest images to display on their website. In theory. But–surprise!–this can often be the most difficult task. Photographers sometimes have a strong emotional attachment to certain shots, even if they aren't the strongest or most representative of their style. It can be hard to be objective about your own work! So if in doubt, enlist a trusted friend or colleague to help you narrow down your portfolio and/or give feedback on your selections. Choose images that have a cohesive theme or visual style, and those that will show potential clients what you do best–and the types of jobs you want to do more of.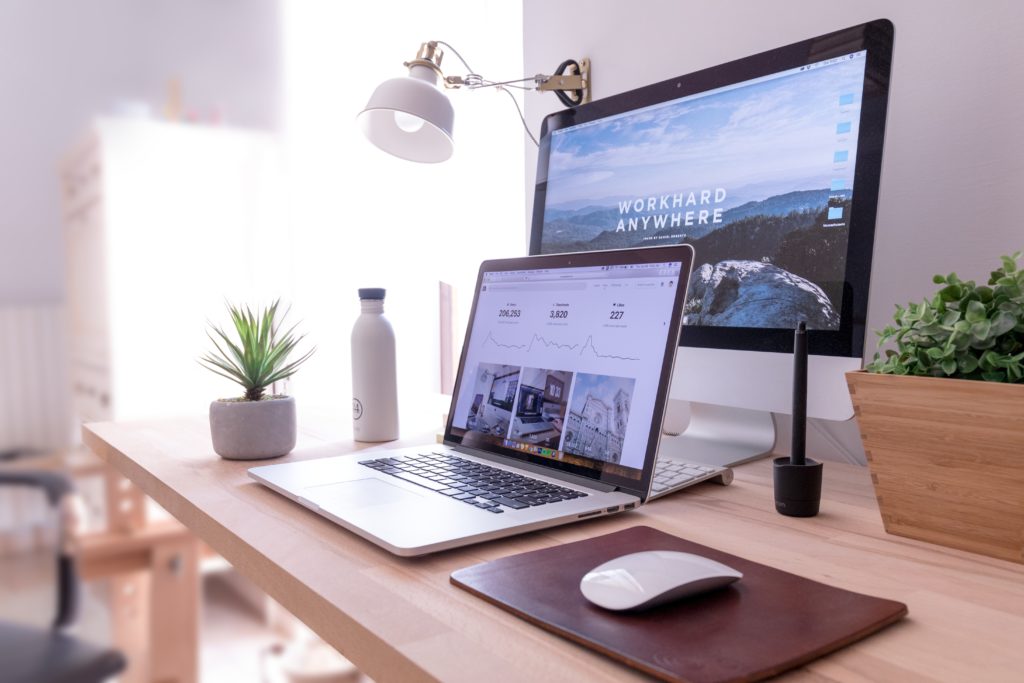 Blog on!
You might be thinking, "But I'm a photographer, not a writer. People are interested in my photos, not my words." And you'd be right about the first one, but not the second. You don't have to be J.K. Rowling to have a great blog! Eloquence isn't what matters here–consistency is. In fact, "keeping it real" and writing in your own voice is a great way for potential clients to get to know you and your personality. And having a regularly updated blog will do wonders for your site's SEO, helping it rise to the top when people search for photographers like you. 
Tell us a little about yourself
You don't need to share your life story on your "about" page, (in fact, we wouldn't recommend that!), but people who are trying to decide whether to hire you as their photographer want to know a little about you, what you're best at, where you're located (or willing to travel to), your experience as a photographer, and why they should hire you. A brief (2-3 paragraphs, max), friendly, and genuine write-up on your "about me" page, plus a quality headshot, will help potential clients feel like they know you. That's an important factor in earning visitors' trust and helping them feel comfortable taking the next step in hiring you.
Turn visitors into customers
As a professional photographer, your site isn't an art gallery–it's a business tool. So make sure that you have an easy, obvious way for potential clients to reach you, front and center. Having a contact form right on your homepage (or easily accessible from it) will encourage people who are "just looking" to take that all-important next step of booking a consultation with you. ProPhoto makes it easy to do this with a built-in contact form to help you turn visitors into paying customers.
Building a user-friendly website that showcases a thoughtful collection of your best work is an investment that's well worth making. At the same time, it's important to keep perspective and not get lost in the weeds. Spending five hours tweaking the alignment of a menu that's buried three pages deep on your site probably isn't the best use of your time, and it's nowhere near as important as making sure that you have a killer homepage, gallery, and contact page. So, have fun, be creative, and follow these tips, but don't agonize over the small stuff. You'll end up with a site you love, and your clients will, too.