Richard Harris' photographs tell a story, and they invite the viewer to be a part of it–glimpsing tender moments between grandparents and grandchildren, clinking glasses with well-wishers, and experiencing the flood of emotions right along with the bride and groom. There's nothing scripted, forced, or posed. Just real people, real moments, and real emotions, captured in an artful and timeless style.
This month, we talked to Richard Harris, the owner of UK-based Richard Harris Photography and a loyal ProPhoto user, about the importance of trusting your own photographic vision, tips for balancing life and business, and taking inspiration from past greats while being fully present in the moment. We think you'll find his insights fascinating.
Please tell us a little about yourself. How did you become interested in photography, and how did you get started as a wedding/family photographer?
I think it was mostly my dad who started my interest in photography. He always had his Nikon F with him when my sister and I were growing up, so that planted the initial seed of interest. It probably wasn't until my mid-late teens, when I had a growing interest in oil painting and art that I began to become more serious with photography. I'd had my first film SLR for a couple of years, and had been doing the whole B&W developing-printing adventure… it's an easy wormhole to fall into!

Those early years made me rediscover my yearning to create. And photography felt (and still does) so infinite in how and what you can explore with it. You can really photograph anything in life and show others why you feel it's significant and needs to be seen.

My first steps into photography were almost exclusively landscape photography. I didn't have as much interest in photographing people at first, so it was a steep learning curve initially. I quickly learned the importance of setting expectations, having real, face-to-face conversations with clients, and making sure you're on the same page. That's just as important at your first wedding as it is at your 100th.

I've also started offering family photography to past clients in 2018. It's something I really enjoy and is a natural evolution of my work.
What types of services do you offer?
I'm primarily a wedding photographer. I do offer family photography, but only to past clients.

My business has evolved over the years, but I generally shoot around 15-20 weddings a year now and no more. I love my work and I put a lot of myself into it – but I have learned to have a more balanced life than when I first started out.
What does a typical day look like for you?
I'm usually photographing weddings on Fridays and Saturdays. Sundays, I'm often utterly shattered and recovering from a long day of shooting and a late night the day before. Mondays and Tuesdays are when I tackle inquiries/planning/emails from the weekend and work on editing. Wednesdays I usually reserve for calls and meetings, and also try to get as much "life-related admin" done as possible. Fridays, I'm usually prepping my gear if I'll be shooting on Saturday and/or having a final meeting, rehearsal, or traveling to the location.

I sometimes have a family session mid-week as well. It is just me in charge but I will never complain about that! I think you just need to keep on top of things and importantly, enjoy the work you do.

I also think it's vital to make time for the people in your life as well. I like seeing friends and family and spending time with Helena (my girlfriend). We like to travel and explore new places, which is something that's great about working for yourself – you can independently organise your life and have a lot more flexibility.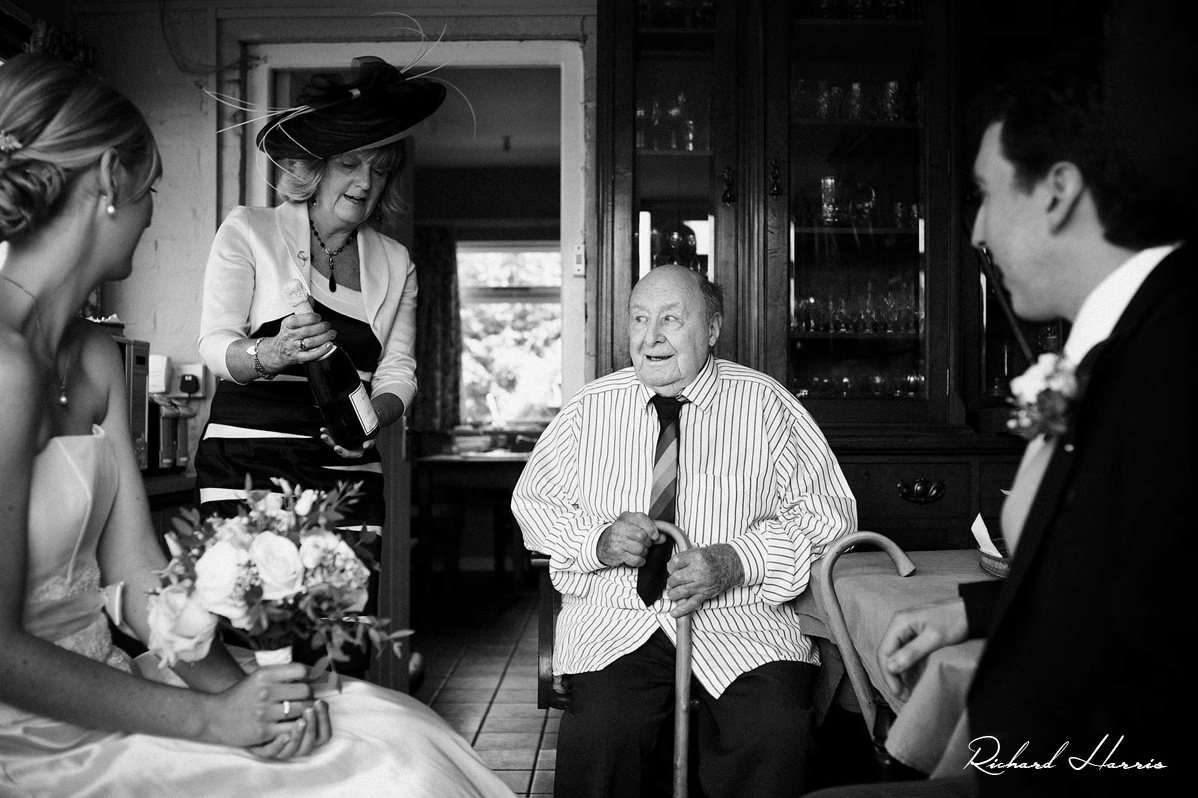 How did you discover ProPhoto, and how has it helped with your business?
I think I discovered ProPhoto through a forum in 2012? So it is a long time ago now. More than anything, ProPhoto has put me in control of articulating my work and brand through web design. My understanding of this has evolved massively in 7 years, but it's so important. People will read your website if you write about what you believe in and they share the same beliefs, but if your site is poorly designed, has errors, or doesn't deliver on content in the right way, you're just going to lose out.

The level of control with ProPhoto is outrageous, really. I'm particularly picky about how I want to articulate things these days and over the years, I have run into genuine problems – and they've ALWAYS been helpfully and promptly resolved by the support team. Overwhelmingly, they're REAL people who take the time to understand and help you. It's so simple, but how often do businesses really do this these days?

I think the knock-on effect of this is confidence. It fills you with the confidence of knowing you can reach and explore further without limits. If I have a new project in mind, new work to publish, or just revisions to make to my website, I'm able to brainstorm in my head what I can do, knowing there is almost nothing limiting me.
How do you balance working with clients/shooting photos with handling the practical aspects of running your own business? Do you have any tips/advice that have made things easier?
From day one, accounting software has been really helpful. I would call it an essential, personally. Keeping up-to-date, knowing where you are and what needs to be done, having that professional outlook really helps keep you on track.

Other than that, I think common sense (but often underestimated) ideas are good to follow. Answer emails promptly – but have actual working hours that you stick to. You need to set REAL boundaries in your life, otherwise you'll be working 24/7. Set out-of-office replies on your email if you're not going to be around for a week so people don't think you're ignoring them. Set yourself deadlines and have a strategy for working through them, but be realistic. At the beginning, I used to set ridiculously short deadlines that were impossible to meet without working late into the night, and that's just not sustainable.

I think eating well can't be underestimated – it'll fill your body with sustained energy and make you feel good for the whole day, rather than short bursts of madness.
What's one thing you wish you knew when you were just starting out as a professional photographer?
That it's not only okay but GOOD to follow your own heart, vision, and beliefs. In the first year or two of my business, I floated around a little, thinking I had to live up to some idea of "professional quality photos" (or something naff like that). I think it held me back and slowed me down because I was putting some of my attention on things that today just aren't part of my business at all.

However, that is part of the learning experience. I think it's important to take something and grow from these experiences, to understand more about yourself and your business.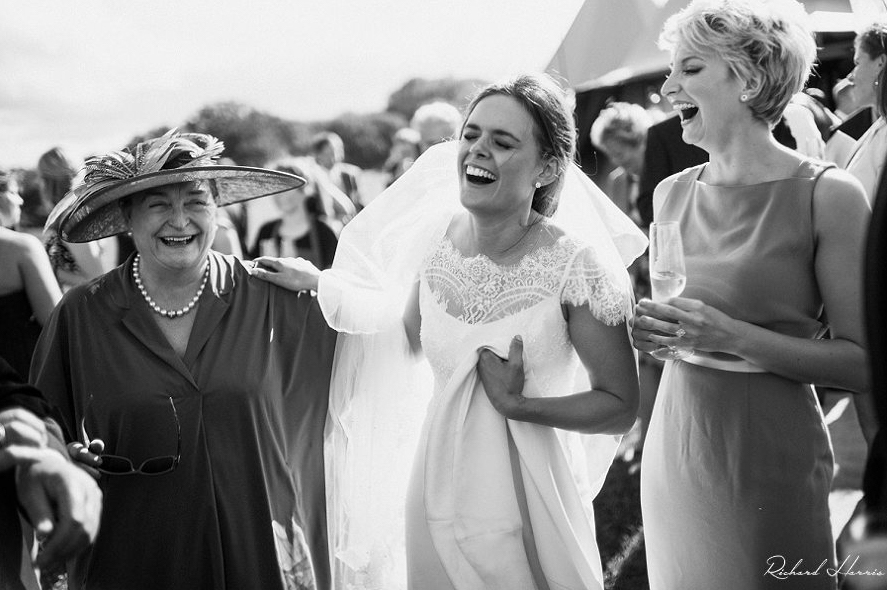 What is one of the most memorable weddings/family sessions you've gotten to shoot?
It's a bit of a sad one in some ways. In August 2014, I was photographing a wedding where the bride was terminally ill. They were really, really lovely people. In many ways it was just a normal wedding day, everything went pretty smoothly, and we all had a great time. But there was an obvious awareness from everyone that it was a bittersweet celebration.
Where do you get your inspiration?
Creatively, I have had a long and deep love affair (it's a one way situation) with many of the great "street" and "documentary" photographers of the 50s, 60s, 70s, and 80s (although many of them would reject those labels). Artists such as Dorothy Bohm, Diane Arbus, and Robert Doisneau.

People are sometimes perplexed when they find out I don't religiously follow "wedding trends" or the fashionable photographers of the moment… but it just seems obvious to me to look to the past greats, what they accomplished, what they were striving for, and to understand their body of work, their hopes and dreams. You can learn so much from someone who has had a successful (and genre-defining) 30+ year career.

I think the "golden oldies" inform and inspire some of what I do, but when it comes to actual shooting, I get a lot of inspiration from my clients themselves and their situation. I would never try to replicate an old photo I liked; that would go against everything I stand for. In some ways, it comes down to the method of shooting. I always ask clients questions to understand what is important to them, but I'm also listening on the day of the shoot and understanding how events are unfolding in front of me. I'm very much "in the moment" a lot of the time, so the literal thing that is happening in front of me has to be a big inspiration.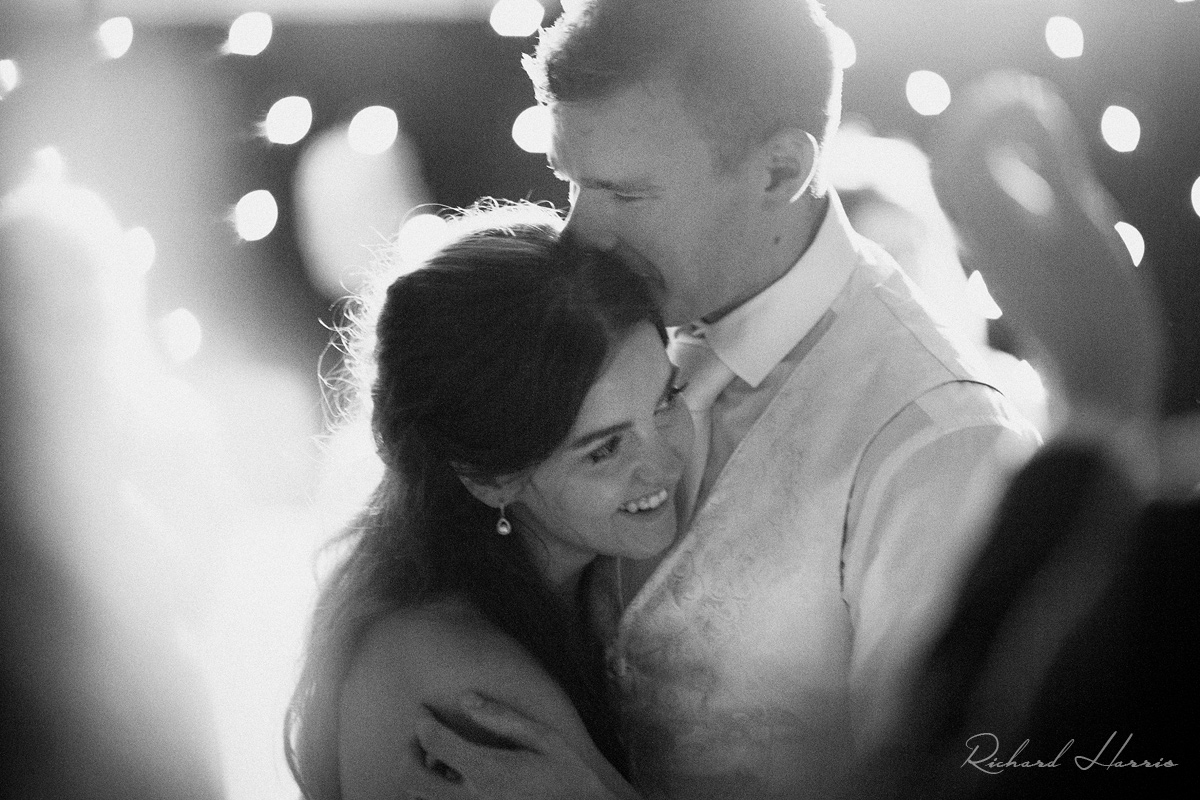 Do you have any new projects/ventures in the works that you'd like to tell us about?
I am terrible for constantly taking on new projects! Last year was quite a significant year for me, as it was the first year I let my family sessions out into the world, and had to learn to balance them alongside my wedding photography. This year I'm going to be working at improving that balance.

I've always been interested in metal and woodworking (mostly as a hobby) but I'm pondering the idea of combining this interest with what I deliver to my clients, by offering custom framing. It's quite far down my list of priorities at this time of year, but I hope to explore the possibility this year, if I can find the time.
Thanks so much for sharing this glimpse into your art and business, Richard!
We'll have more interviews with photographers, designers, and other small business owners who use ProPhoto in the coming weeks, so check back soon for more! And we want to cover the topics that matter to you, so leave a comment and let us know what you'd like to learn more about.