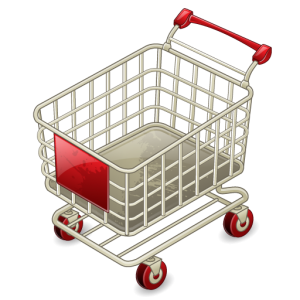 One of the most commonly requested new features we hear about from users is for us to add some sort of built-in proofing functionality. Because it is such a common request we're taking a very serious look at doing just that: building some sort of native proofing into ProPhoto. We're still in the exploratory phase, so don't read this as an announcement of firm plans to do anything, but we are hopeful we can do something if we are able to determine a feasible scope for a first pass.
The thing that would help us the most to decide if and what we should develop is some insight from all of you, our ProPhoto users. If you're a ProPhoto user and are interested in built-in proofing, please take a few minutes to carefully read through this post and leave some detailed feedback below as a comment. We'd be very appreciative if you did, and your feedback will play a large role in shaping the future of any proofing functionality that might make it into ProPhoto in the months to come.
Scope: the Main Issue
The main thing we're trying to settle on is the scope of the first iteration of proofing in ProPhoto. Here's what I mean by that: As I look at it, there are three main possible components to a proofing functionality. There are lots of other little features and sub-units of functionality that maybe don't fit perfectly into these three, but I do think these are the big ticket items:
1. Order creation
2. Payment processing
3. Fulfillment
Obviously, no proofing feature could function without order creation, that's the foundational element. But what we're trying to decide is how much you guys feel that the other two items are necessary. Would you be happy with a proofing solution that elegantly handled order creation, but left you to handle the payment processing on your own and manually fulfill the orders with your preferred lab? Or is some kind of payment processing a must-have? How important is it for us to make an attempt to build in automatic integration with one or more of the bigger labs that has an API that we can use?
Order creation
As I mentioned above, any proofing functionality that ends up in ProPhoto would have to handle order creation — that's the heart and soul and foundation of the whole feature. You need to be able to set up a group of images for purchase. Probably they need to be optionally password-protected for secure client access. Your clients then need to be able to browse their images and put them into their cart, all the while making selections of quantities and sizes of prints and materials, etc. Likely, I'm guessing you might also want the option to securely sell full-size digital downloads. The cart would keep track of all of the added items, possibly handle state/regional sales tax, and upon submission would create some sort of order report (email?) for you and the client. We could possibly add options for you to download the reports in easy-to-use formats like spreadsheets and PDFs.
Our questions with this aspect of proofing are not whether we need to do it, but what things are must-haves, and what non-essential features would you love to see to make this something you would enjoy using.
Payment processing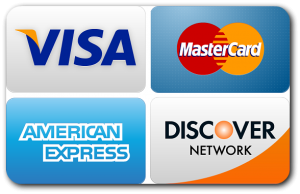 How important is this? Should we not even bother working on proofing unless we're going to build in some native support for one or more payment gateways? Or would this just be icing on the cake? If we did add support for payment gateways, which ones are most important to you? PayPal seems like an obvious first choice, but are there other payment options you would really like to see supported? What do you prefer to use and offer to your clients? If we didn't have your preferred payment gateway, would it be a deal-breaker?
Just in case you're wondering, we are not considering taking a percentage of your orders, you'd keep all the money, less any fees or percentages from the actual payment processors themselves.
Fulfillment

From some initial research, it appears there are some widely used labs that offer APIs to developers like us, enabling direct communication with their systems to automatically send orders for printing and fulfillment. Your neighborhood local lab likely won't have such an API, so you'd always be able to manually handle fulfillment after the order was created (and possibly paid for?) online through your ProPhoto site. But, if you did use a lab that we could integrate, or were willing to switch, it's possible we could streamline your workflow even more by programatically handing off completed and approved orders to a lab. Some of the labs that seem like possible candidates for this are:
WHCC

BayPhoto

ProDPI

The Lab Works

Loxley Colour

EzPrints
WHCC and BayPhoto I know have a API I can use, the others I suspect but haven't been able to confirm yet. It is possible that even if we have access to APIs, technical limitations of operating within the realm of standard shared hosting environments may still make this impossible. It will take more research to know for sure, but we're still exploring this as an option, assuming the technical hurdles can be overcome.
The questions in relationship to fulfillment are similar to those related to payment processing. How important would automatic fulfillment be? Is it a must-have? Or just icing on the cake? If we could build it, what are the labs you guys are using that you would like to see supported? Would it be worth potentially lengthy development time?
Miscellaneous
Finally, beyond the above three specific areas we want input on, is there any other general feedback you can give us? What solutions are you currently using? Are you happy with them? What do you love about them? Hate about them? Would you use proofing in ProPhoto if it were available? How much would it have to be able to do for you to consider it worth using? When it comes to stewed prunes, are three enough? Or four too many? If the development needs were large enough and only desired by a percentage of our users, we are also considering splitting out proofing into an additionally purchased add-on plugin for ProPhoto. Thoughts on that? In summary, any and all input is appreciated.
Feedback pointers
If possible, to help us manage all of your insights, consider leaving your thoughts under four numbered headings, corresponding to the areas previously discussed:
1. Order creation: what's important to you here? Must-have features? Suggestions? Pain points?
2. Payment processing: do we need it? If so, which payment gateways, and why?
3. Fulfillment: how important is this? What labs are important? Would you use it? Is it worth the time?
4. Miscellaneous thoughts
Thanks so much for helping us shape the future of ProPhoto! Comment away!