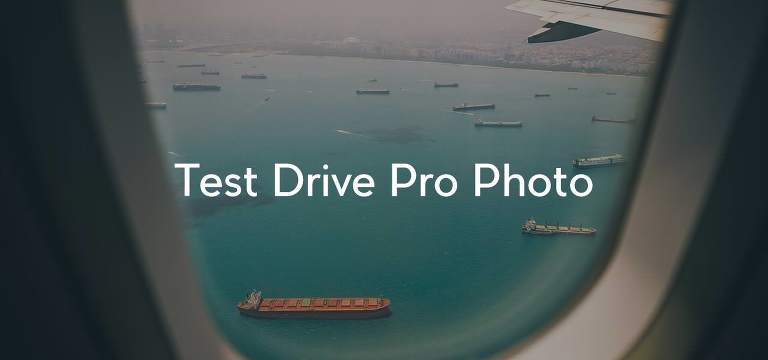 A feature we've not talked about very much is overdue for some attention: P6 test-drive.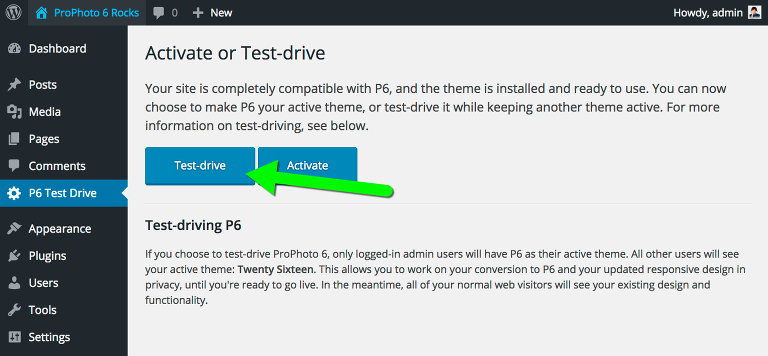 This one is pretty big for anyone who has a WordPress site already and wants to use ProPhoto 6, but would like to keep their current theme active.
In the past, ProPhoto users would create a temporary WordPress setup separately from their live site so they could personalize a ProPhoto design. This required you to transfer your design to the live site, and then import WordPress content that you wanted to carry over. And even then, some items like photo galleries and grids couldn't be moved over easily.
What does test-drive do?
With P6 Test Drive mode, you can use ProPhoto 6 privately without making your new design public to the world. When enabled, visitors will see your original theme, while you and other administrators will see the ProPhoto 6 site design – whether that's an older version of ProPhoto, or another WordPress theme. Learn more on our help site Test Drive page.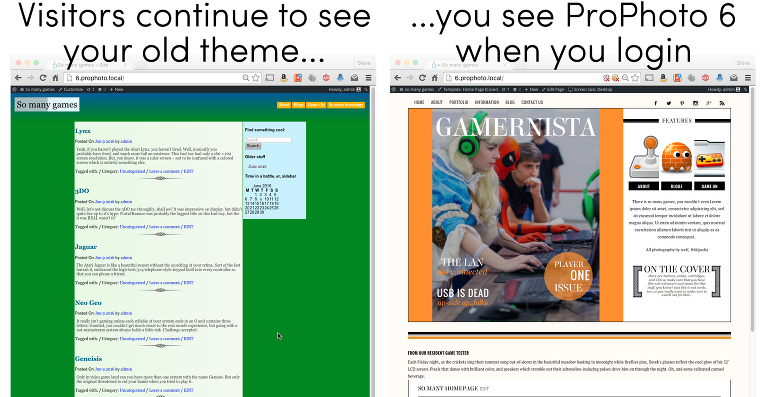 If you are thinking of using the new ProPhoto 6 software to design a responsive layout for your existing WordPress site, but you aren't able to switch to the new design until it's ready, the new test drive option makes it easy to work on a design that only you can view.