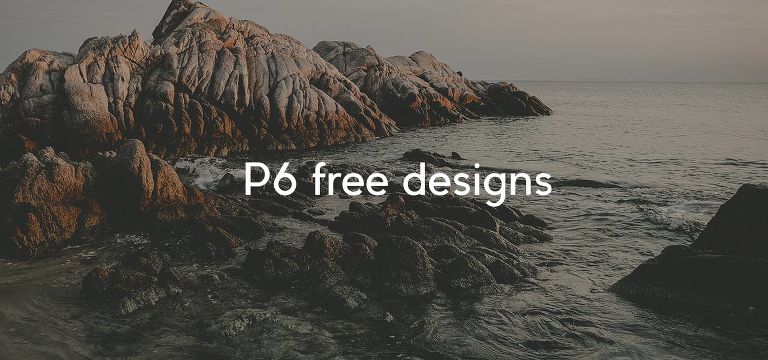 Now that we are just weeks away from our "official release" of ProPhoto 6, one of the more exciting recent updates to P6 was the inclusion of starter designs.  With five designs in total, each is totally unique and beautifully showcases much of what ProPhoto 6 has to offer.  In keeping with the tradition of prior ProPhoto releases, ProPhoto 6 brought over several prior ProPhoto designs, but introduces a couple of new ones as well.  We think they should appeal to a wide range of styles and offer users a great starting point to build their own awesome ProPhoto 6 sites!
And be on the lookout, we plan to add even more included starter designs to P6 in the future 🙂
Morgan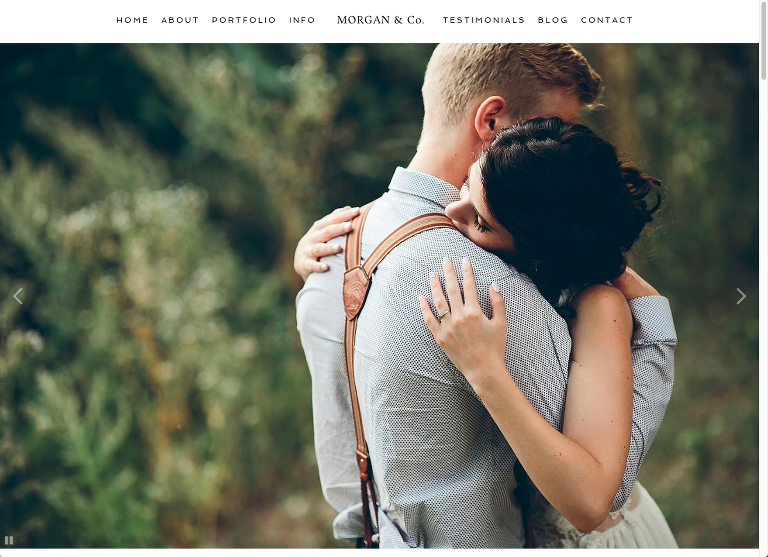 One of two brand new designs introduced in ProPhoto 6 is Morgan.  A stylish design that utilizes much of what make ProPhoto 6 so great, you get a visually stunning parrallax scrolling effect on the home page and specific page templates for gorgeous About, Testimonial and other pages.  View the demo to see some of what ProPhoto 6 can do!
Square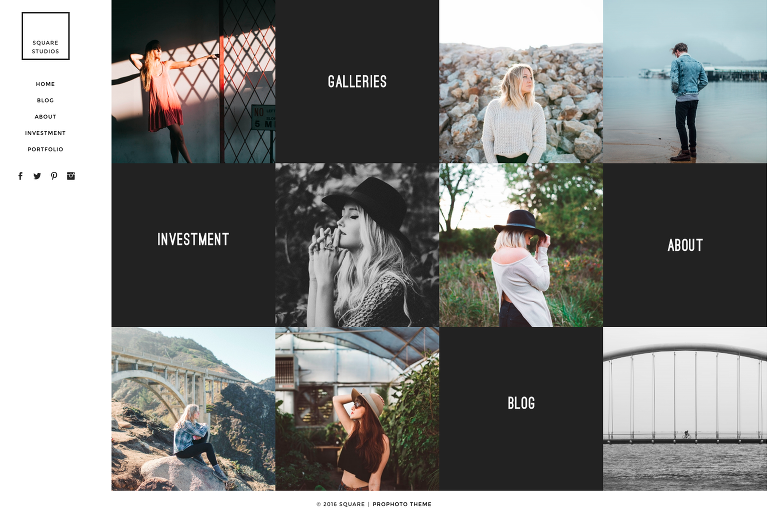 The other included design new to ProPhoto is Square.  A modern design with clean lines, Square really showcases ProPhoto 6's fully responsive behavior.  Just check out our demo and see how the large grid on the home rearranges and resizes itself when you change your browser's window size.   Similar to Morgan, it offers templates for specific pages to give each part of your site a unique look.
Sunny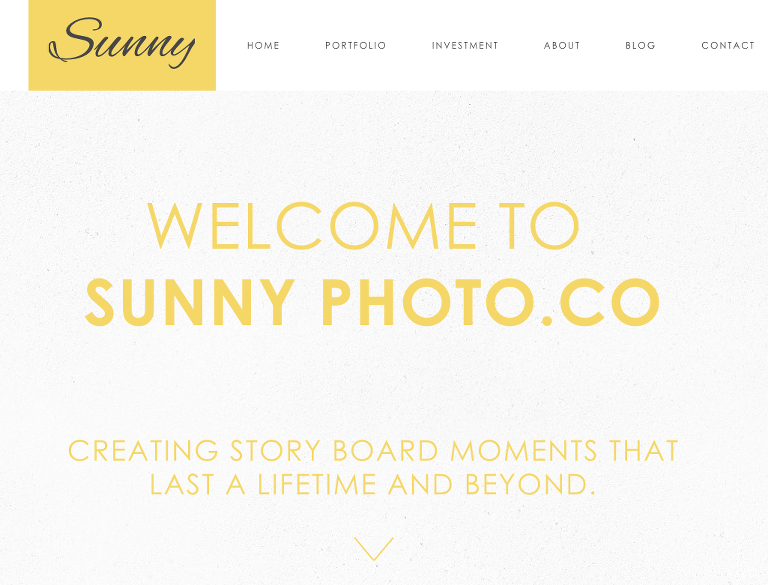 Sunny is an updated version of the Sunny California design originally included with ProPhoto 4.  It is a completely re-imagined version of the original that makes great use of the possibilities within ProPhoto 6's new Layout Editor. If you are looking for a warm and relaxed design, this may be the one for you.  Check it out for yourself with our Sunny demo.
Crafted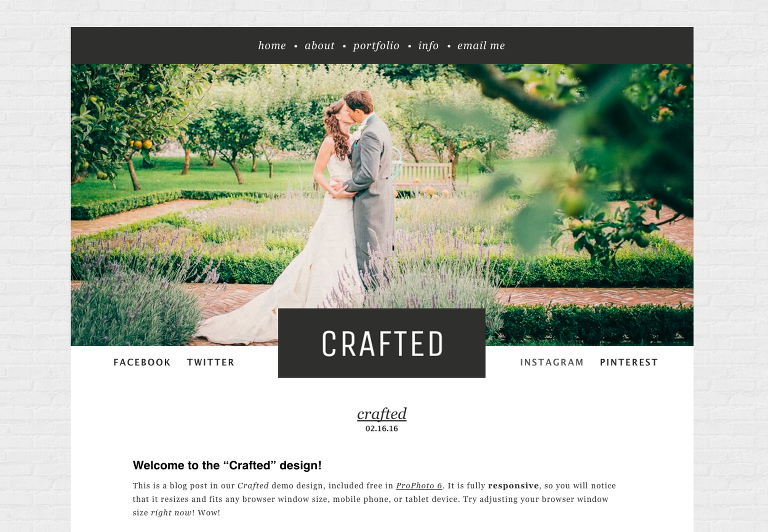 ProPhoto 5 users will remember Crafted as the default starter design for P5.  Because it was so popular and is a great, simple starting point for creating your own design, we decided to bring it over and make it the default starter design for ProPhoto 6 too.  Click to view the demo.
Campbell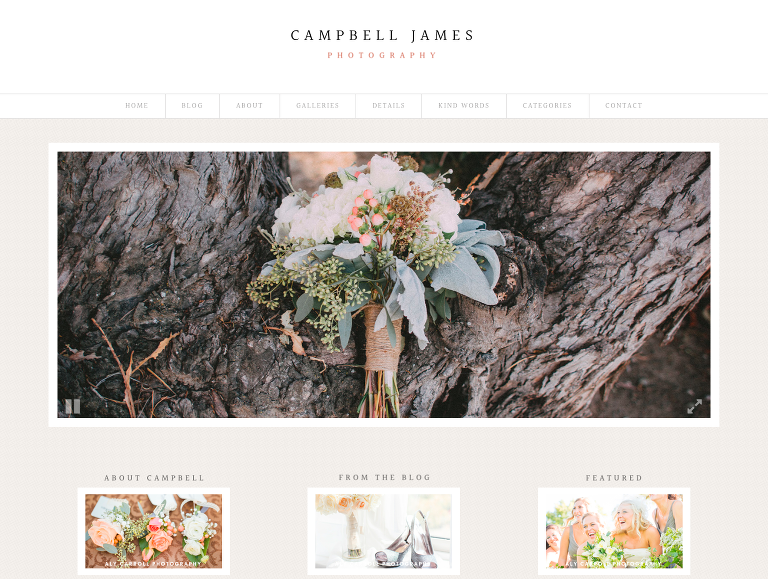 Also previously a ProPhoto 5 design, Campbell has been recreated and included with ProPhoto 6 for those users wanting a simple and elegant design starter.  It makes great use of the new Tiles feature in ProPhoto 6 and also includes several different templates for different page types.  You can see a demo of the design here.
And true to the top-notch customer support we always try to deliver, we have even created specific overview tutorials for each design that describe how they can be modified and where to find certain elements.
Also, just in case you weren't aware, our incredible designer network has been hard at work on new ProPhoto 6 add-on designs, which we are selling in our design store.  So if you are looking for a pre-made, one of a kind design, you'll want to check those out.
We are really excited about these included and add-on designs and hope they will help inspire ProPhoto users to go and create their own amazing site designs with the incredibly powerful, new ProPhoto 6!