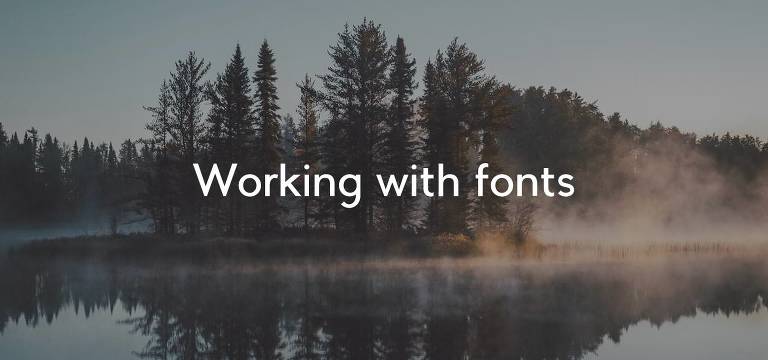 It stands to reason that your photos are the most important thing on your website. But you know what comes in as a close second? Fonts. That's why ProPhoto 6 has made the selection of great typography even more flexible and powerful.
What is a font style?
The new font styles tool allows you to create a preset for text styling where you can choose the typeface, color, capitalization, size, spacing, and much more. Then, you can use your font style presets anywhere in your design.
When you want to alter the appearance of a font style, you can modify one and all text on your site which uses that style will update at once. Simple! You can also duplicate a font style and edit the copy if you want to use a variation for only some of your site headlines, text, links, etc., or create a completely new preset to use.
Which font typefaces can be used?
Google Fonts selection is built right into ProPhoto 6, giving you free access to over 800 font families. Simply type in the name of a font (with automatic popup suggestions) and select what you want. All fonts are licenses for use on any website without royalties.
But what if you have a special font that you own (and have license to use on a website) which isn't available as a Google Font? ProPhoto 6 also supports WOFF format, so if you own a font in this format, or if you have the license to convert this font to a web-friendly format, you can drag-and-drop your font right into ProPhoto and use it in a font style.

Fonts in WOFF format are available from many websites, such as FontSquirrel.com, MyFonts.com, and many others, so you have lots of options to find typeface as unique as your photography.