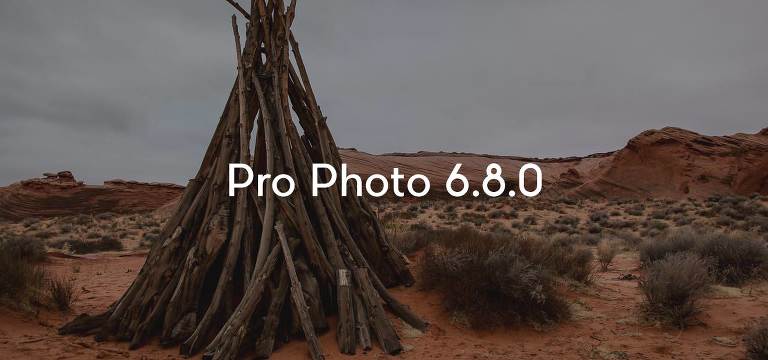 Today we're pushing another auto-update with new features to ProPhoto 6, version 6.8.0. This version includes:
Menu item design on-boarding
Image lazy loading
An improved "Morgan"
Removal of embedded help widget
Menu-item Onboarding
This release adds another step to our design on-boarding process, which allows you to connect certain menu item types to actual content in your WordPress site. Many designs include menus with menu items pointing to WordPress pages, ProPhoto galleries, and WordPress categories. Previously, when activating a new design, any of these menu item types ended up not working, and the user needed to find them all from the menu builder area of the customizer and point them to their own content.
This is vastly improved in 6.8.0. Now, during the activation process, the user will be presented with a screen isolating just the menu item types that need attention: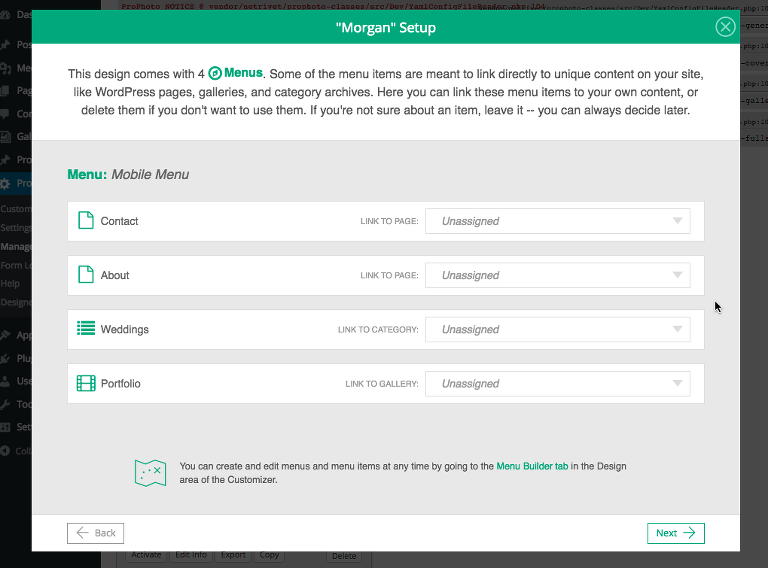 If you want, you can also create new WordPress pages, categories, and ProPhoto galleries right from the assignment dropdowns. This is helpful if you don't have content to match the menu items and want to quickly create a new page, category, or gallery: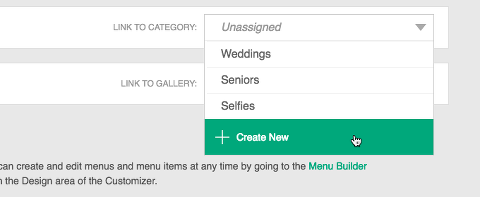 Also, we added a button to the current active design which allows you to re-access the onboarding setup process for your current active design: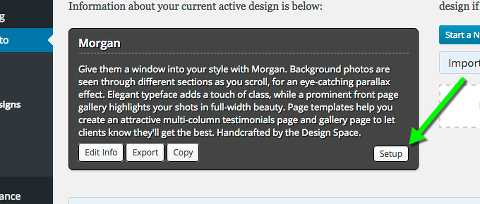 Image Lazy Loading
Also new in 6.8.0 is image lazy loading. This is very similar to the feature from older versions of ProPhoto, only more modern, performant, and adapted for P6 responsive sites. Lazy loading will load images as they are about to appear on screen, while photos further down the page are only downloaded as the visitor scrolls. The net result is that your initial page load speeds should be a lot faster, especially if you tend to post lots of images.
The image lazy loading feature is currently off by default, since it's a new feature, so if you want to start using it, you'll need to go to "ProPhoto" > "Settings" > "Site Settings" > "Misc.", and enable it: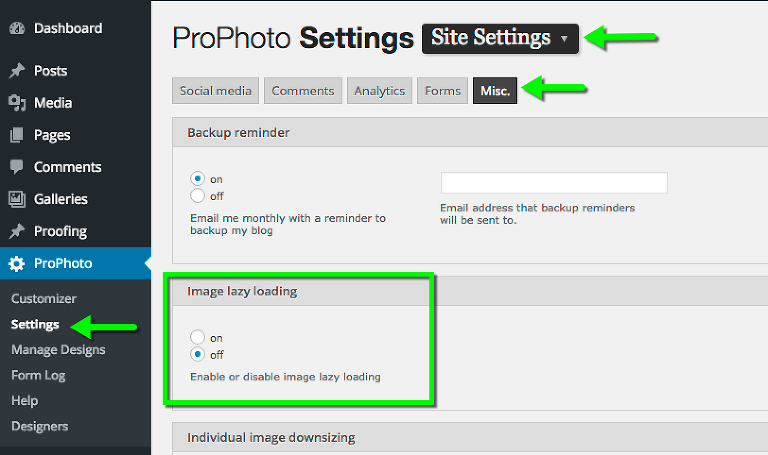 Improvements to the Morgan Design
The "Morgan" included design has proven to be our most popular free included design, so in this release we also spent some time going over it to bring it up to date with all of the new features, and to improve some usability issues with the initial construction of the design. We've simplified the structure a bit and provided some better defaults, plus set it up to work well with our new on-boarding process. We're hoping the end result is that it's a smoother experience for new users choosing to start from Morgan.
Removal of embedded help widget:

This release also removes the embedded help widget from the WordPress admin area shown above. The help widget was always meant to be a temporary thing during the beta and early public release period while we beefed up tutorials, documentation, and our P6 help-ticket workflow.
Don't worry, help is still just a moment away at any time. The customizer still has a link to our website where you can contact us: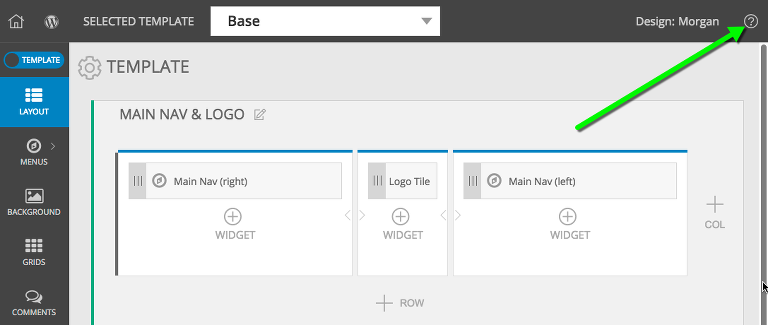 Or, if you're not in the customizer, the main WordPress "ProPhoto" menu has a link too:

More Info…
As always, if you want even more detail, you can review the official changelog here.
With this release milestone Lizzie is 73% complete, and we're working this week on the last three items: WPML support, pinterest pinning of individual images, and form multiple choice fields.