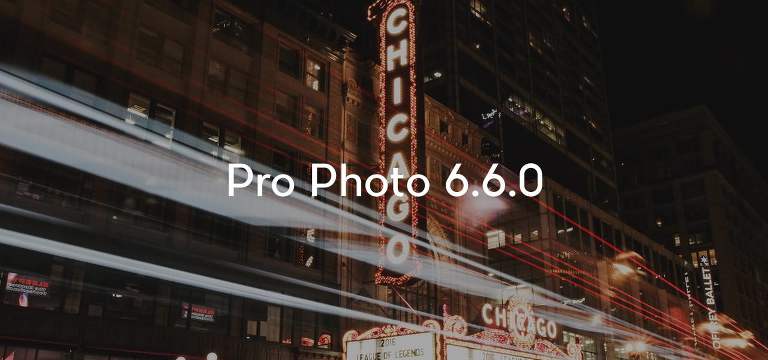 Today we're pushing another auto-update with new features to ProPhoto 6, version 6.6.0. This release is mostly focused on usability, and introduces two new features:
Branching the customizer to clearly show design vs template level settings
P6 designs now control what content (page vs posts) shows on your site front
Customizer Design/Template Branching
In the P6 customizer, some settings apply at the Design level — that is, they affect all templates in your design — and other settings apply only to the selected template. Prior to this release, we didn't do a good job showing which areas were which, adding unnecessary confusion. Now, the main left-hand menu of the customizer is split between design and template contexts: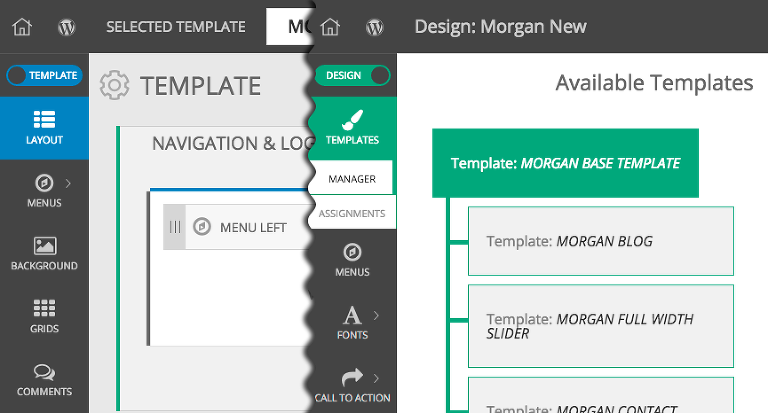 Whenever you are changing settings that are at the Design level, a consistent green color will be used to visually reinforce the editing context, and make it clear that your changes are affecting all of your design templates. As an added bonus, this also frees up some more room in our menu sidebar for the growing features of P6.
Site front control
We are in the midst of a push to build a user-friendly design "on-boarding" process, to smooth out the difficulty of getting started with a brand new design in P6. Part of this is making it easier for users to control what their WordPress site displays on its front page — a static WordPress "page", or your recent posts.
This setting has always been in the WordPress "Options" > "Reading" area, but was unintuitive, and hard to find and use. Plus, it was very restrictive because the settings applied to your whole site, no matter what theme or design you were using. Starting in 6.6.0, ProPhoto designs now control this setting. This means that different designs can have different settings for what shows on your site front, and that it won't affect your non-test-driving theme if you are test-driving P6.
You can find the new setting area in the Customizer under "Design" > "Front Page":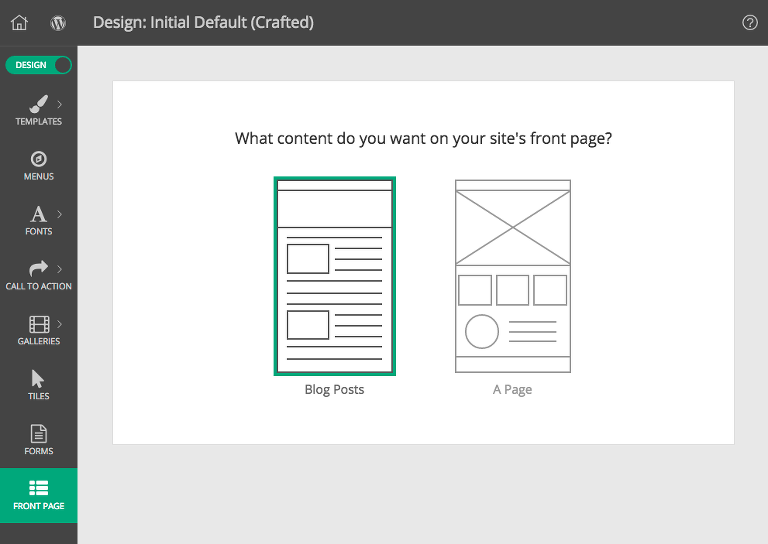 If you choose to show a "page" for your front page, there's an easy to use area that allows you to select an existing page or create a new page for both your front page and blog posts page: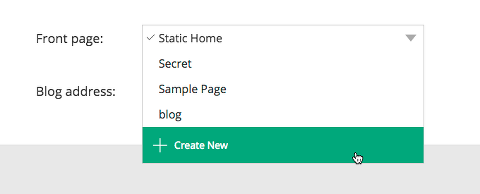 This new site front page control area will also be leveraged in our design-onboarding modal feature, which we hope to release about this time next week.
As always, more details on the changelog.