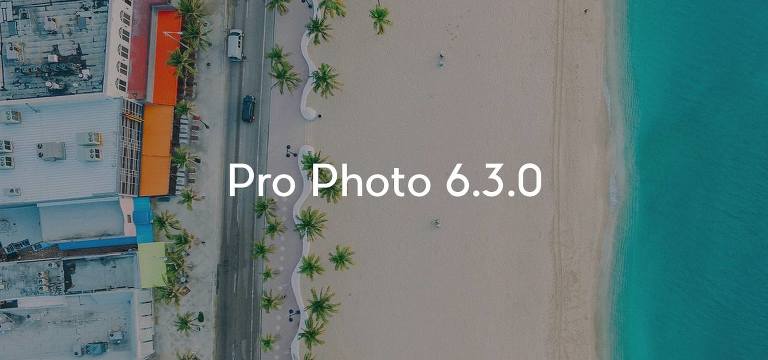 Today we're pushing another auto-update with new features to ProPhoto 6, version 6.3.0. Highlights of this release include:
Custom grids
Tons more template assignment possibilities
New blocks/rows always added to child templates
Tile text alignment
Tile text linebreaks
Custom Grids
Similar to the feature in P4 and P5, you can now create grids in P6 made of custom items. Custom grid items are found in the ProPhoto Settings screen, and each one consists of title, url, image, and text: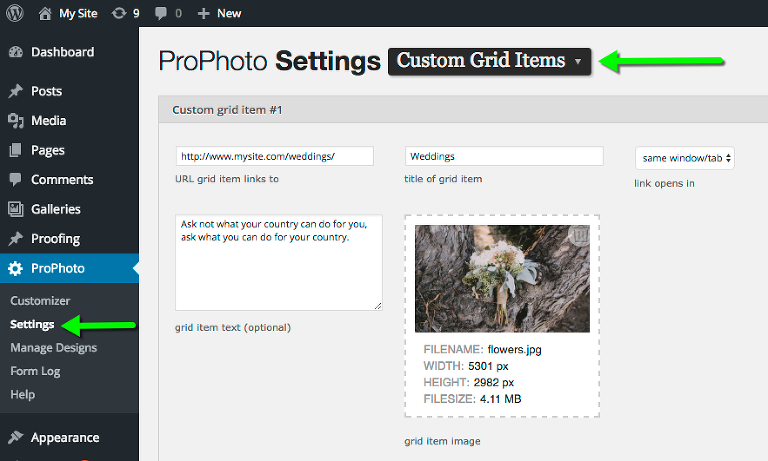 Then, you can create and insert a grid made up of these custom items in the customizer as a widget, or into a post or page: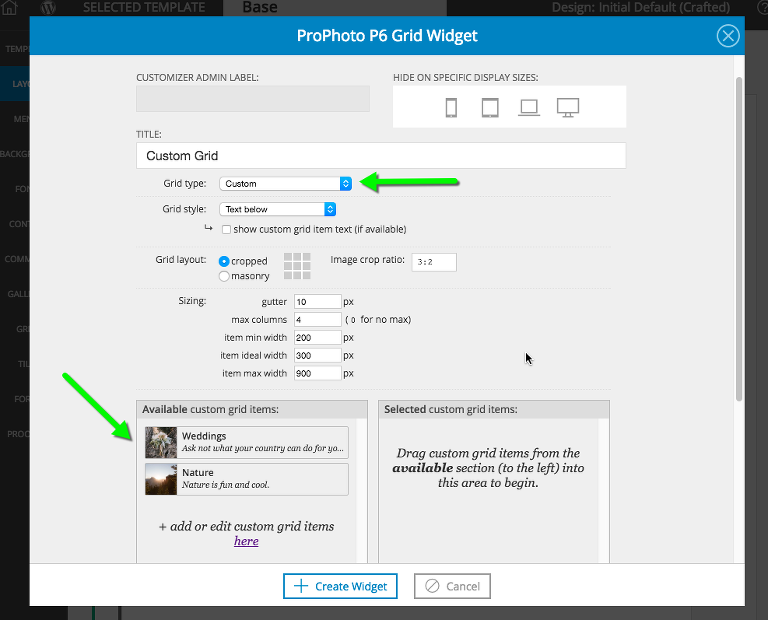 Template Assignments
You guys asked for it, so we made P6 way more flexible when it comes to assigning templates. In the customizer, we added an assignment for 404 pages, plus options to set templates for individual blog post categories, custom post types, proofing gallery page types, and more:

Plus, you can now set template overrides for individual blog posts, galleries, and custom post type posts: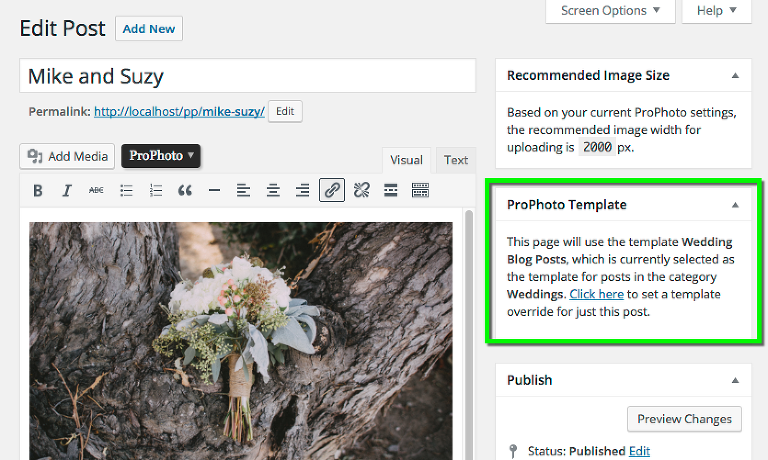 Adding Blocks & Rows
One thing that has proved to be unintuitive and time-consuming for our users has been the fact that after you break template inheritance for a group of blocks or rows in a template, you can no longer add a block or row to that group in a parent template, and have it show up in the child with broken inheritance. We've corrected that in 6.3.0 — now, now whenever you add a block or a row in any template, it will always be added to all of the child and grand-child templates. We think this will make templates easier to use, and your site design more maintainable.

And more…
6.3.0 has more good stuff in it too, including a handful of nice enhancements to the "Tiles" feature, and some bugfixes. For all the gory details, as always, head over to the changelog.
What's Next?
More good stuff is coming soon as well. We have two additional big features both nearly complete: thumbnail-style galleries, and responsive call to action items. We're pretty confident 6.4.0 will be out with those two features and more in around one week.