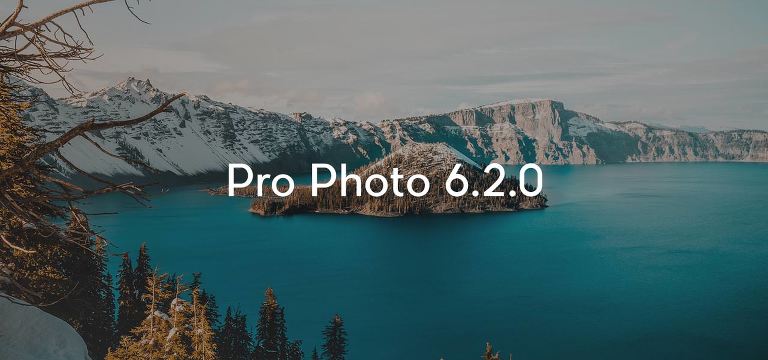 Today we're pushing another auto-update with new features to ProPhoto 6, version 6.2.0. Highlights of this release include:
Duplicating widgets in the customizer
Customizable "read-more" excerpt links that allow tiles
Upload favicon and/or apple touch icon
Batch image drag/drop reordering for galleries
Duplicating widgets
In ProPhoto 6, by default widget are shared between templates. This works great for widgets used for persistent content that you want to keep the same and edit in one place for many areas of your site. But, as our users have realized the power of templates in P6, we've noticed that our designers and users have been leveraging templates to create loads of templates for unique page content. In these scenarios, widget sharing can slow you down because you often want to make a widget unique (unshared) between templates, and many times you want to tweak or slightly modify a widget you've already made for just that template.
In 6.2.0 you can now do these tasks very easily and quickly by copy/pasting widgets. Every widget in the customizer layout screen now has a copy button, as shown below: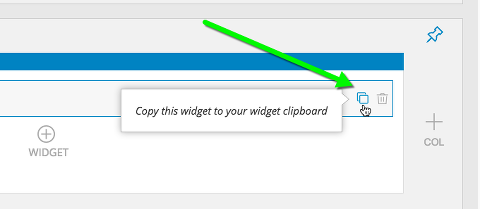 Once you have a widget copied to your clipboard, all of the "add widget" icons in the customizer split to allow you to create a new one, or paste the widget in your clipboard: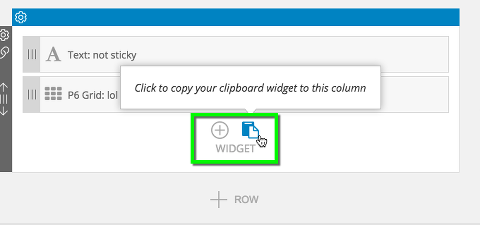 This should make it a lot faster to build templates with unique widgets, or to build multiple widgets based on a common pattern. If you just want to break a widget away from being shared by all other templates (essentially, to make a widget unique to a template) all you need to do is copy the widget, paste it where you want the unique widget, and then delete the old widget.
Customizable excerpt read more links
Post excerpts got a major improvement in this release as well. You can now tightly control how users link to the full content of posts when excerpts are shown either as standard excerpts or grid excerpts, or when posts are referenced in any other grid type.
In the customizer, in the "Content" > "Excerpts", and also in each of the grid style areas, you can now set a customizable read more text link with a font style:

Or, you can instead choose a "graphic" (like a graphic widget, this means either a plain uploaded image or a Tile):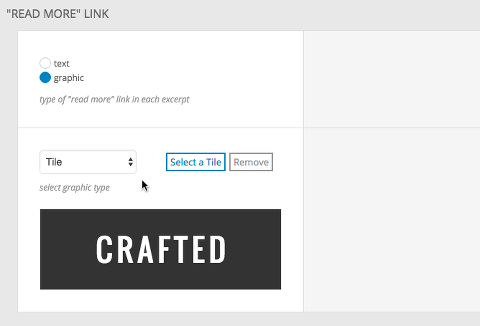 Site icons
Favicon and apple touch icon uploads are now available in the ProPhoto "Settings" > "Site Settings" area, as shown below: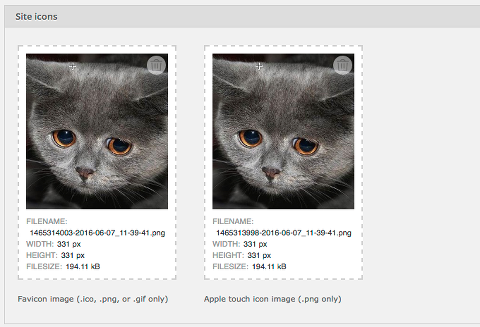 Gallery batch drag/drop reordering
Added to last releases gallery management improvements are two more in this release. First, you can now multi-select images and drag them to reorder: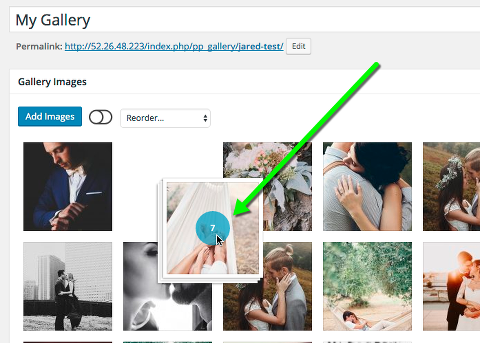 Also, we fixed the drag-drop uploading in the gallery area, so you can drop images onto the WordPress modal media window as on other screens.
And more…
For details on bugfixes that are included in this release and all the rest of the gory details, you can view more info on the changelog.
For our next feature release, which should be out in approximately 2 weeks, we're planning to release grid-style galleries, inheritance improvements, column border customizations, custom grid items, and possibly more.