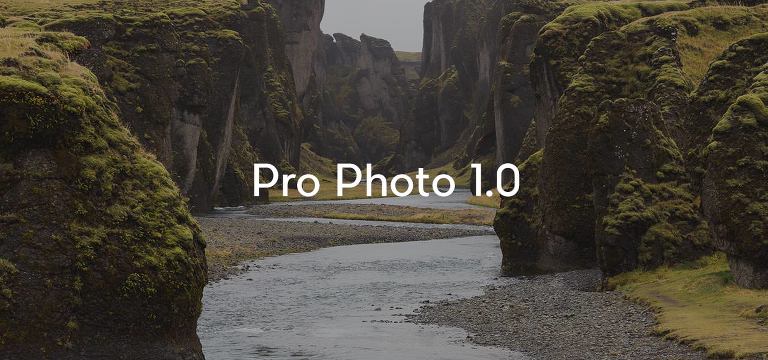 Today we're sending out an auto-update for ProPhoto containing a new feature and some enhancements. This is the first of many planned features and enhancements that you will see rolling out for P6 on a very regular basis in the weeks and months to come. Because this release contains new features and functionality, and with P6 we're adhering to semantic versioning, we're incrementing the version to 6.1.0.
For a full list of changes, you can always head over to our changelog. Two of the cool things in this release are…
Scroll-to links
Lots of folks have been asking for the ability to create menu and other links in their P6 sites that would smoothly scroll the user to another position on the page. The most common scenario would be to add a menu or image link to link to a block farther down the page, out of view. In 6.1.0 you can do this by copying a special hash url, by clicking on the new link icon on any block or row: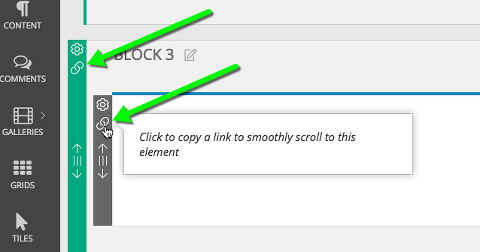 Once you've copied the link, you can paste it into a URL field for a text widget, graphics widget, menu item, etc: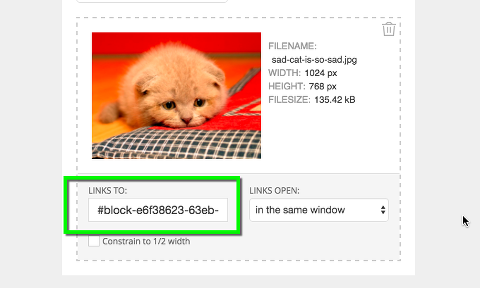 When the link is clicked by a user on the front, the window will smoothly scroll to the block or row you copied the link from.
Gallery image management enhancements
We also took a pass at improving the usability of managing images in your ProPhoto galleries. We added 4 bulk reordering options (by filename, upload order, created time, and reverse), allowed bulk deleting, and vastly improved the individual image reordering mechanism. This should hopefully greatly simplify some of your common tasks in ProPhoto galleries. And we have more usability enhancements for these planned as well. Here's a screenshot giving you a sense of some of the new controls: