-GOTCHA- If you are a ProPhoto Proofing user, please read this post carefully to the end, it has some important details to ensure the smooth continued operation of your proofing galleries.-/-
Today we are releasing a free auto-update for the ProPhoto Proofing plugin. This auto-update provides the first part of the digital downloads feature, with more updates coming soon.
Why the delay?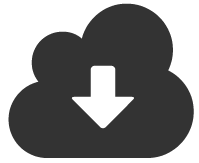 As the Proofing beta testers probably have realized, we've fallen behind our intended schedule for the release of the promised Digital Downloads feature. Sorry about that. The reasons are technical and boring, but basically boil down to the fact that we vastly underestimated the technical challenges of certain parts of the feature. To give you an idea what I mean, one thing we had to do was build from scratch our own large, cloud-based web service API to delegate the zipping of files to, because shared web-hosting environments do not give enough computing horsepower to zip more than a few large images at a time. We needed to be able to potentially zip up many hundreds of large files, and create zip files that were hundreds of megabytes or larger in size.
We also ended up re-working the whole way we send email notifications in the Proofing plugin, now leveraging a web service called Postmark. The reason for this is we felt we needed to do whatever it took to get to as close to a 100% reliable method of email delivery as possible, even if it meant development delays, some added complexity under the hood, and a bunch of money out of our pocket to pay for the service. Creation of very large digital download zips can take several minutes or even possibly an hour or more if there are hundreds of huge files to be zipped, so we needed super-reliable email notifications to let you and your clients know when the download zips created by our cloud-based API service were ready. Again, I can give more details about this integration in the future.
Another medium-sized feature we had to build to do digital downloads right was "Watermark profiles": the ability to setup multiple watermark profiles so that different galleries, and different download zips, can have different watermarking based on your preference.
Today we've pushed an auto-update containing the first slice of digital download functionality, incorporating everything I mentioned above. Please note, this is just the first chunk of the feature. We wanted to get part of it in your hands before the rest was done so we could get some real-world testing of the zipping API, Postmark emailing, watermark profiles, and other parts of the feature. The rest of the functionality will be coming soon, since we've tackled all of the thorny challenges and just need to integrate the client-facing aspects of the feature.
What's in the update?
So, what's in this update? A few things. First, watermark profiles. Instead of just having one proofing watermark group of settings, you can now go to "ProPhoto" > "Customize" > "Proofing Appearance" > "Watermarks" and set up to four unique watermark profiles. Then, for each individual proofing gallery you can select from any of the watermark profiles, or choose to not watermark at all. Lots of folks have asked for this kind of granular control, so we're hopeful you all will like this feature. These profiles also will come into play when downloading groups of images, more on that in a minute.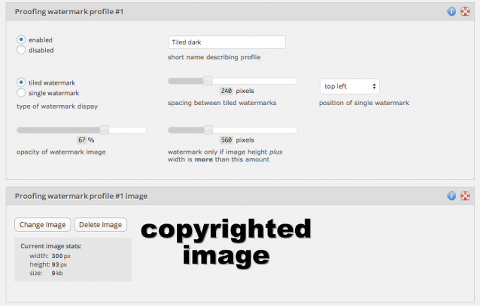 Second, this update delegates all proofing emailing to a third-party API called Postmark. We went this route because there is just simply almost no reliable way to programatically send emails from shared web-host servers that don't get routinely lost in cyberspace or flagged as spam. Emails sent by Postmark should be much more reliable, about as reliable as email can get. If the Postmark integration goes well, we plan on moving core ProPhoto emailing functions over to it as well.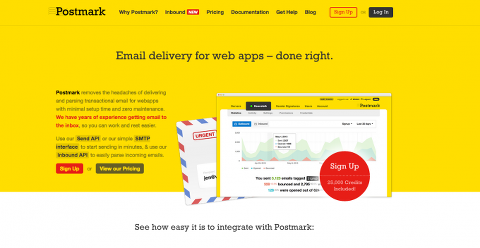 Third, this update contains digital downloading functionality for just (for now) the admin "Proofing Orders" page. Once your site updates, if you go to "Proofing" => "Orders", you will see two new buttons. These buttons allow you to download the images contained in any collection or order for yourself, or to send an email with a link to download them to anyone else. When generating these download zips, you can specify which watermark profile (if any) you want applied.
Again, this is just the beginning of the digital downloads feature — we're starting small with the admin-side only on the Orders page. In the next few days we'll be incorporating digital downloads as purchasable products with a download workflow for front-end (client) users, incorporating many of the suggestions you have given us on our Facebook page.
Two things you need to do:
First, to make sure that your proofing emails are being sent through Postmark correctly, go to "ProPhoto" > "Customize" > "Site Settings" > "Email", and set up at least one "Email profile. After saving, then go to "ProPhoto" > "Customize" > "Proofing Settings" > "Emails", and double-check that the notification email addresses settings (the top two boxes) look correct.
Second, go to "ProPhoto" > "Customize" > "Proofing Appearance" > "Watermarks", and check on your watermark profile. ProPhoto should have copied your old stand-alone Proofing watermark settings to the first profile, but you'll want to double-check that it looks right and give the profile a descriptive name that makes it easy to remember. You can also choose to add other profiles at this time, if you desire.
ImageMagick
Also, if you hadn't noticed, just a few days ago we pushed a change to ProPhoto5 which allows you to take advantage of the ImageMagick image library if your host supports it. You can read more details here. The short version is that ImageMagick creates much higher-quality downsized and watermarked copies of your images, and does it faster. Most web-hosts support the library, so it's definitely worth turning on, especially for users using the Proofing plugin.
If you have a problem:
We don't expect too many problems with this build, but if something goes haywire after updating, please submit a new contact form request through our website, and we'll get back to you ASAP. We'll be watching extra-carefully for problems related to this update, to try to ensure that everything is as seamless as possible for you.
Also feel free to give us any general feedback about the feature so far and what we can improve. Thanks again for helping us beta-test the Proofing plugin, and for your patience!