We're making ProPhoto build #261 available today, which adds retina image support to "ProPhoto" > "Customize" image areas.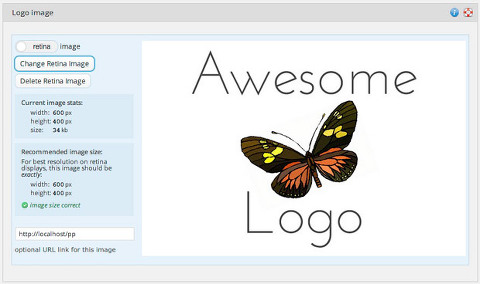 Previously ProPhoto has displayed retina sized images in Posts and Pages when large enough images have been uploaded.  Today we are adding the next level of retina support by allowing you to upload double-sized images in your ProPhoto customization areas.  With this build you can, if you choose, present an entirely retina compatible site to your visitors.
Depending upon your preferences (and the level of control you desire) you can upload both sizes of the image, or you can upload the larger, retina sized image and allow ProPhoto to downsize it to create the standard sized image.  To get a full run down of this feature and how to use it, see this tutorial:
http://www.prophoto.com/support/retina-design-images/
If you are running a build below #261 and would like to use this new feature, you can force your site to auto-update by going to "ProPhoto" > "Customize" > "Site Settings" > "Misc." > "ProPhoto Updates".