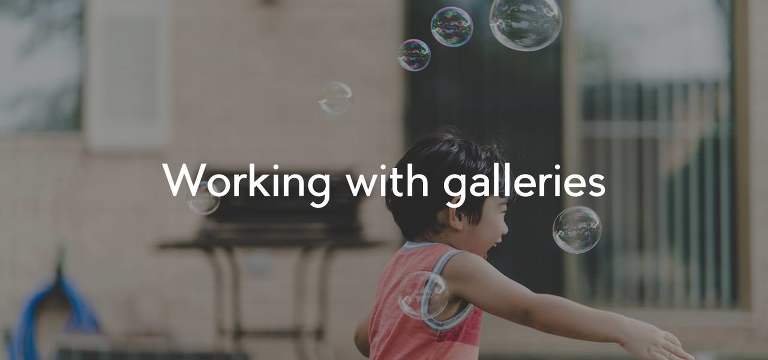 ProPhoto has always made it easy to create beautiful, personalized galleries of your photos. But many users wanted a super gallery that could combine options from slideshow style, slider style, and lightbox style. Previously, users needed to choose one gallery style for each photo gallery, missing out on options offered in another gallery style. Until now.
ProPhoto 6 improves galleries to make them much more flexible, allowing you to create custom gallery style presets using any gallery option. Do you need a gallery that automatically plays like a slideshow, but also with previous/next arrow controls found on a slider gallery type? Or maybe you need a thumbnail grid which has a slideshow play button? You can mix-and-match different gallery options for the appearance and behavior you want.
Site-wide or per-gallery control
You can apply a gallery style to all galleries on your site, or individually to specific galleries you create so the possibilities are endless. Check out this page for a few interactive examples of what you can create:
Get the new ProPhoto 6 software
If you want super flexible gallery style that you can use on your site, you can buy ProPhoto 6 to get started. And if you already use ProPhoto 4 or ProPhoto 5 we'll give you a special price as a returning user.
Give your photo galleries premium focus on your website with ProPhoto 6.