Today we're pushing a free auto-update to ProPhoto4 for users on auto-upgrade-capable web hosts. The main purpose of this auto-update is to get everyone on a build that supports Twitter's new API which requires authentication. It also includes MyFonts font kit support, some major behind-the-scenes Javascript optimizations that should make your site (especially slideshows) load even faster, and a few other minor bug fixes and enhancements.
New Twitter API integration
I blogged about this upcoming change a few months ago, in this post. At that time I wasn't sure if we'd even be able to save our ProPhoto Twitter integration in it's current form. After we finally got down to working with the nuts and bolts of the new API, we found were able to keep all of the same Twitter features in their current form. The only additional requirement is now everyone who wishes to make use of ProPhoto's Twitter integration must setup a free Twitter "app" so they can get API credentials. Once you do that, and provide those credentials to ProPhoto, everything will continue to work seamlessly.
So, the big takeaway is this: if you're using any Twitter integration on your ProPhoto site, you'll need to provide this authentication as soon as your site auto-updates to this latest build. Until you do so, your Twitter widgets and menu items will be disabled. To do so, just log into your ProPhoto site's admin area and go to "ProPhoto" > "Customize" > "Site Settings" > "Social Media". Look for the Twitter API input areas. Use the help icon to get a full explanation and a link to our tutorial explaining how to setup a free app and get your Twitter feeds working again.
MyFonts.com font-kit support
Due to popular demand, we've added the ability for you to upload fonts downloaded from MyFonts.com, a web font website growing in popularity. This means we can now accept custom font uploads in two formats: Font Squirrel, and MyFonts.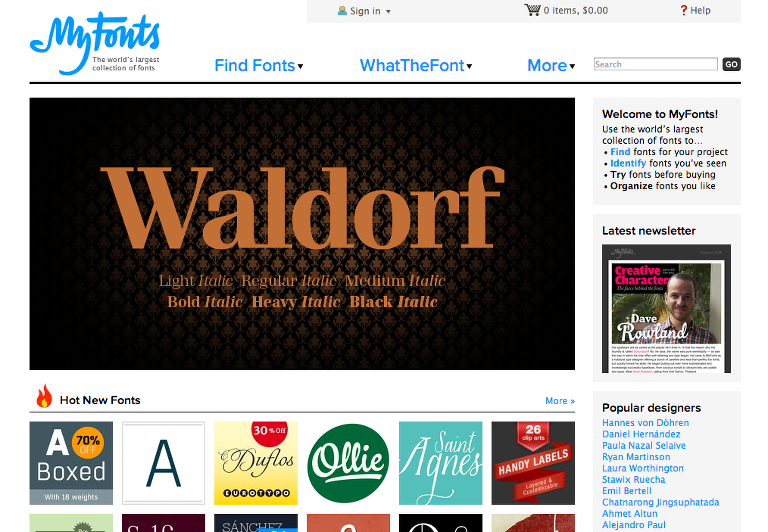 Javascript improvements
Also in this update are some wholesale changes to the front-end (not the admin area) ProPhoto javascript. It's now much smaller, more intelligent, minified and compressed. We've also made a few important optimizations to slideshows that should make them load noticeably faster than they even did before.
-GOTCHA- If your host doesn't do auto-updates, you can download the latest build from within your admin area under ProPhoto => Customize => Site Settings => Misc => ProPhoto Updates. Tutorial for updating from downloaded zip can be found here.-/-
For those interested in the the rest of the gory details concerning what exactly is in this auto-update, read on:
Changelog
fix a fairly new glitch causing changes to link text of parent menu item to also affect the preview of child item link text

fix an obscure javascript bug with overlay grids only affecting Chrome/PC on certain builds of Windows 7/8

remove indication of slideshow music if on a mobile phone running Firefox, since neither Flash nor mp3 playback is supported on Mobile Firefox

add -webkit vendor prefix for grid dropshadows, for those still running Safari 5.0.x

MyFonts.com font kit upload support

fix a bug that prevent selection of 50th custom grid item

new Twitter 1.1 API support with authentication

fix rare CSS creation bug with "letter-spacing" attribute

prevent javascript errors for slideshows with thumbstrip disabled

fix a rare bug that would could cause Call-to-Action Facebook like buttons to not render

move functionality only used by designers from our designer network into a plugin to keep the ProPhoto core smaller and faster

refactor all non-admin Javascript into AMD modules with a build and minify process, including a total re-write of slideshow functionality

fix an error with certain types of non-masonry text-below grids where alignment of rows got off

make allowance for craptastic plugins that litter onclick attributes all over the place in the markup instead of using unobtrusive javascript

make contact form anti-spam question/answer pairs more usable, handle more intuitively if some fields left blank by user

convert storage format of contact form log from serialize to json-encoded for better database robustness

fix a bad admin link inside of subscribe by Email widget admin form

fix improper rendering of italicized ProPhoto input comment text

fixed a rare but super-annoying bug that could cause certain widgets to not save

workaround super-obscure problem where 'data-' present in a non data-X HTML attribute

remove apple-mobile-web-app-capable meta tag from ipad meta, because any links clicked force new safari window with chrome

improve post site-move pathfixer functionality: attempt to account for situations where a site was moved into a sub-dir, but only core files, index.php still at root

fix missing permalink for gallery quasi-pages, causing certain call-to-action items (like Tweet this and Share on Facebook) to not work on those page types

fix bug preventing instant preview of uploaded images for menu items

fix incorrect showing/hiding of certain dependent options in the "Link display" sub-tab of the menu item edit screen

handle URLs entered by users into custom icon widgets that are not correctly prefaced with a scheme (http:// or https://)

don't show bio picture upload area if bio area completely disabled